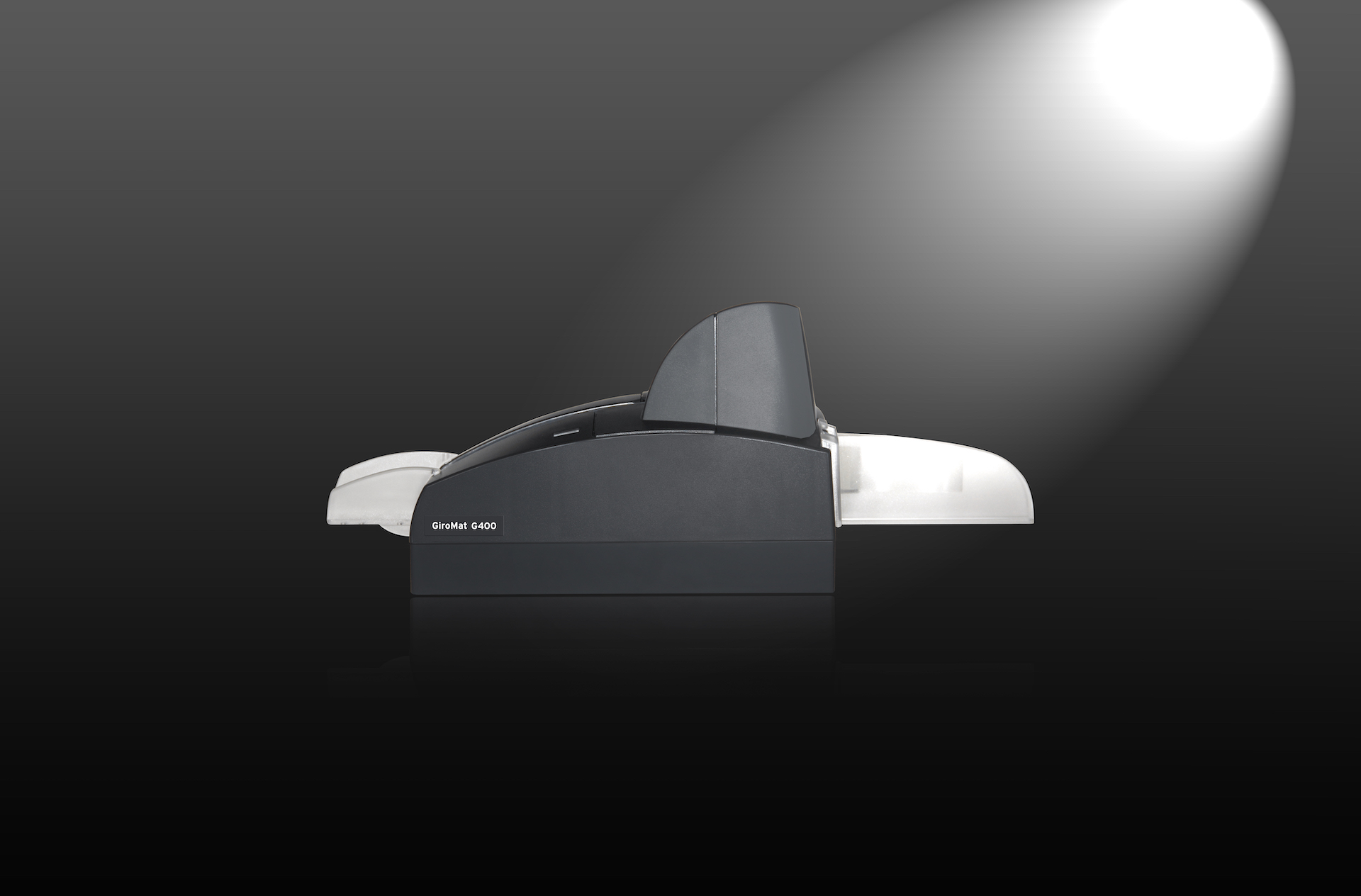 QR GiroMat G400
Professional document reader for Swiss QR Codes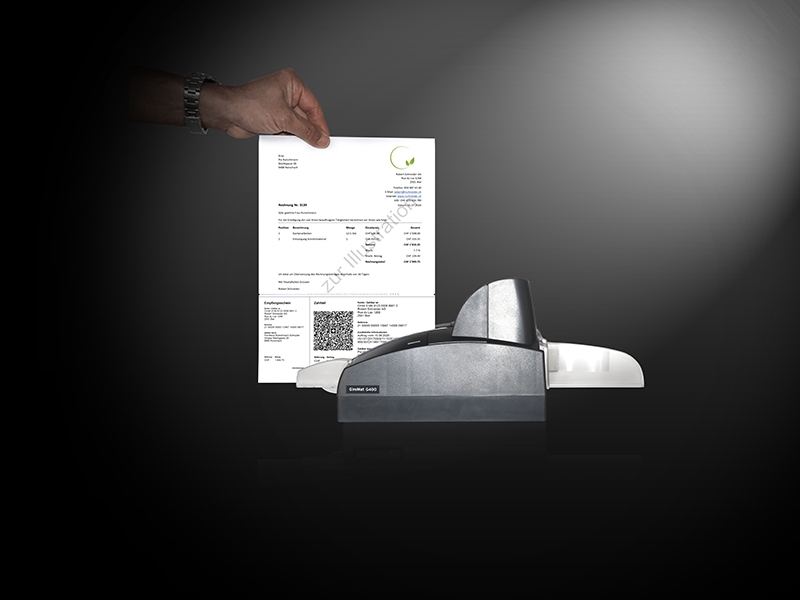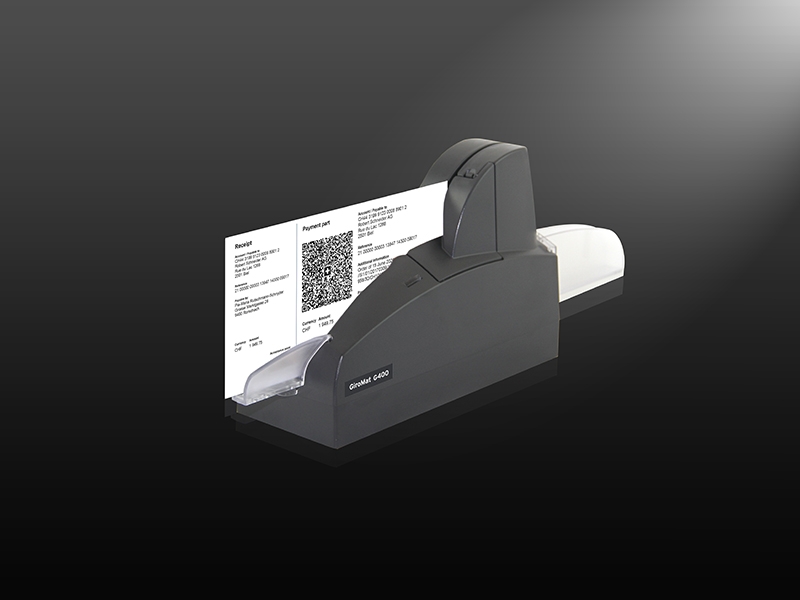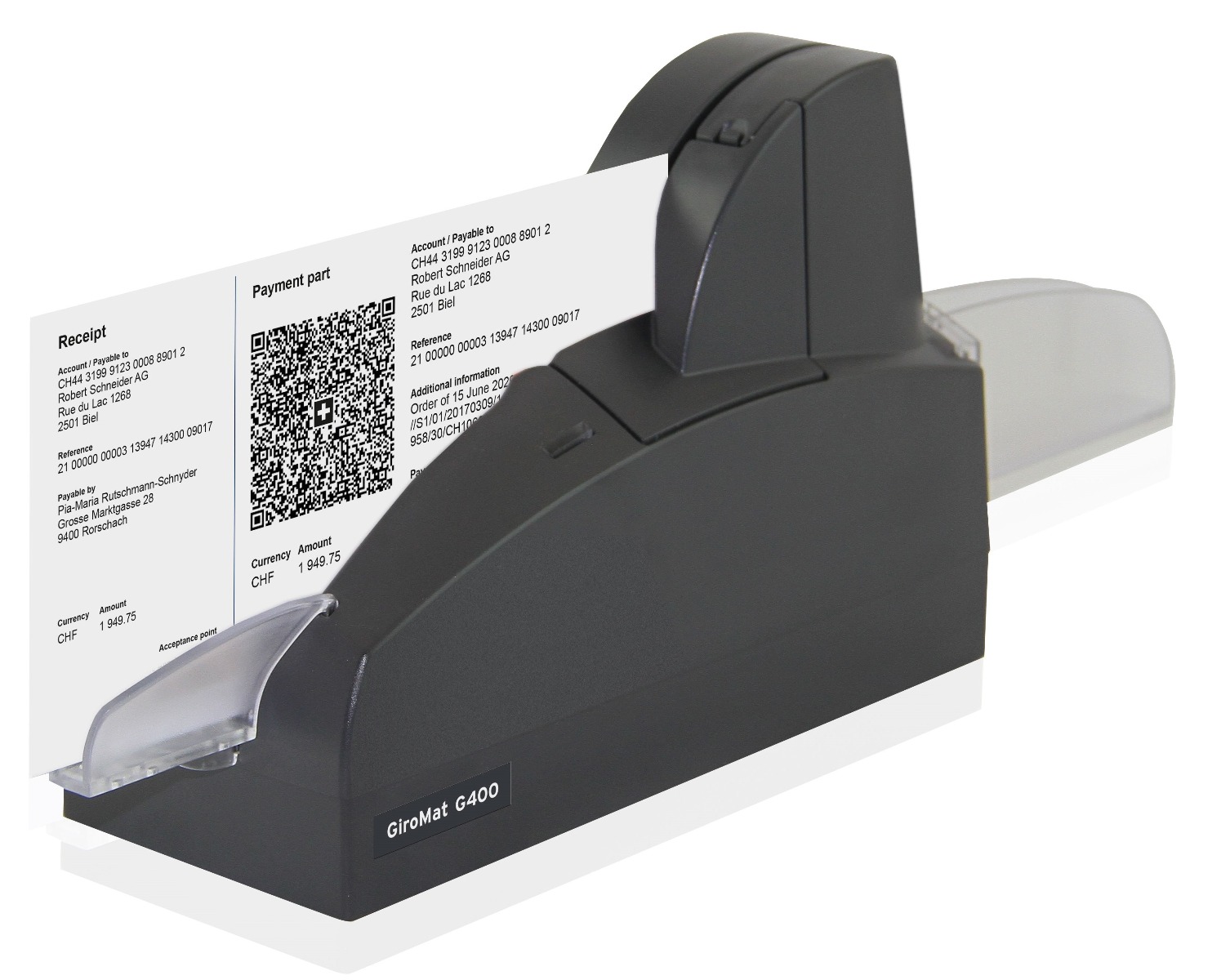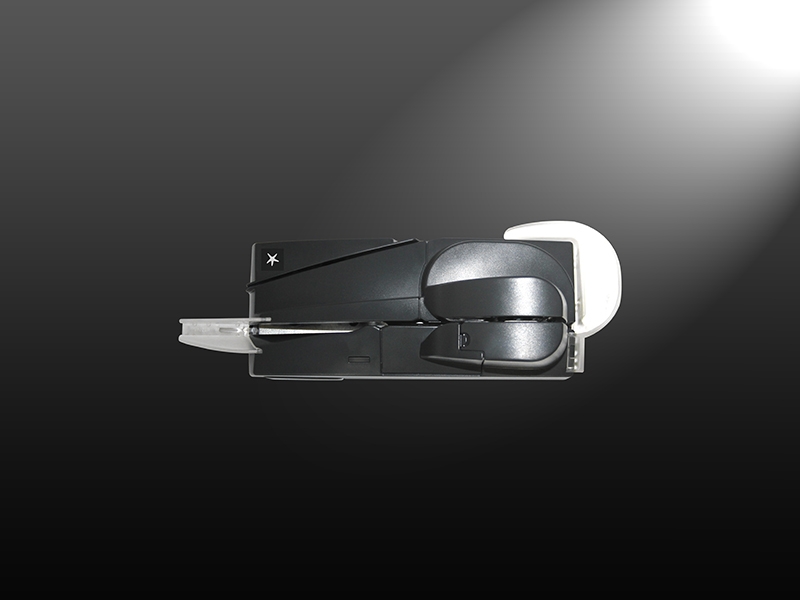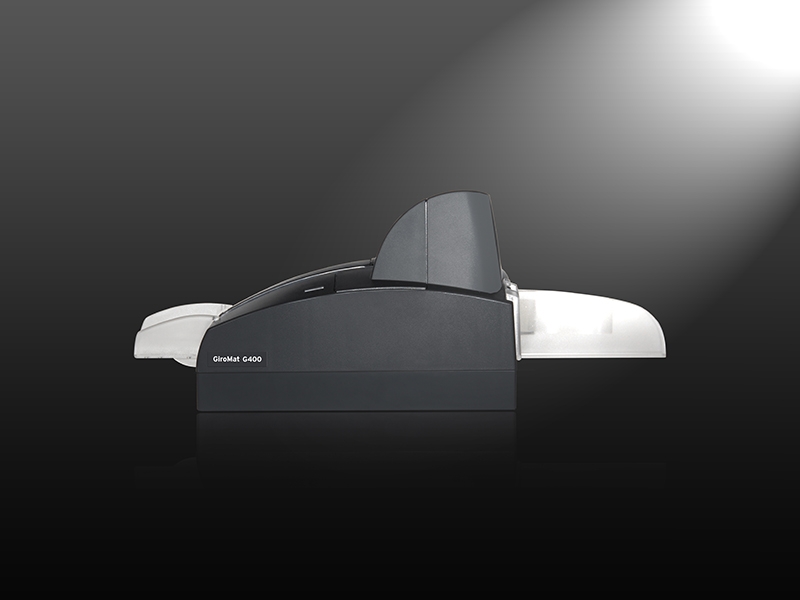 All inclusive with the purchase of the QR GiroMat
QR GiroMat G400
Professional document reader for Swiss QR Codes
Technical data
Windows 10 onward
macOS X 10.14 onward
Linux, Thin Clients & Zero Clients with GPP Plug&Play Box
Double-sided-camera with high quality glass cover
High-Resolution up to 300 dpi
Scan speed 200 to 500 mm/s
Automatic feed
Input tray
Curved output tray (180 degree angle) and linear output tray
Linear retraction allows scanning without tearing payment slips
Up to 15 documents per minute
Scanned documents displayed on the monitor
Automatic saving in a predefined directory
Required interface 1 free USB port
Dimensions (LxWxH): 240 x 100 x 175 mm
Weight 2.0 kg
Colour Grey
The intelligent investment in the future
The GiroMat G400 is a high-performance scanner installed directly at the workstation for the high-speed capture and transfer of Swiss QR codes from the QR invoice into the creditor software or directly into e-banking.
Two high-resolution cameras (300 dpi) scan the entire Swiss QR Code from both sides. The printed side is recognised and optionally briefly displayed on the screen. The payment data is transmitted directly to the parameterised and active application. Approximately 400 Swiss financial software and e-banking applications are preconfigured. You can save 6 of them as favourites and easily change them. If you use customised financial software, we will configure this solution for you free of charge.
The G400 runs on Windows and macOS X. The CLX application is available for download and is easy to install. The power supply of the GiroMat is synchronised with the computer. If the GiroMat is not in use, it remains in standby mode. When the computer is switched off, the GiroMat switches off automatically.
The benefits of the GiroMat
Swiss QR Code of the QR-Bill: no additional device needed to capture the new Swiss QR Code
Speed: up to 15 documents per minute, individual capture
Openness: pre-configured for more than 400 Swiss finance software and bank applications
Freedom: runs on Windows, macOS X and with the GPP Plug&Play Box on all other systems
Quick start: simple installation with the latest software via download
Performance: the scanned document is shown on the monitor or transferred directly to the payment software
Endurance: robust design for many years of continuous use
Shipping items
Document Reader QR GiroMat G400
Input tray
Linear output tray
Curved output tray (180 degree angle)
AC adapter
USB connecting cable
Cleaning brush for the glass cover of the camera
Installation by download CLX.Software at your convenience