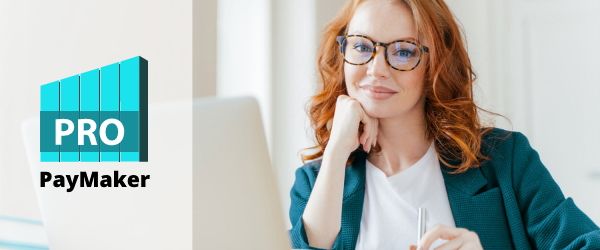 Creating invoices with Swiss QR Code
QR payment part with option of:
QR-IBAN and QR reference
IBAN and creditor reference
IBAN without reference
Language options: English, German, French, Italian
Create series of invoices with the option to:
assign consecutive reference numbers
assign consecutive supplementary information
Enter and save templates for the QR payment part in PayMaker PRO
Secure and convenient payment processing
The ISO 20022 payment transaction standard is integrated into your software and, like the e-banking interfaces, is continuously synched with almost all Swiss financial institutions.
High security standards
Connection to E-banking only when necessary
Work offline and transfer your payments with one click
Regular updates to protect your data and back up your e-banking
Password protected software
Secure login using 2-factor authentication
Simple, secure user management
You can create users and grant or restrict access quickly and easily
Privacy
You decide where your data is stored
Easy payment management and transparent budget planning
All accounts at a glance
You can keep track of all your accounts and their current balance
Make payments quickly and easily
All types of payments can be implemented
Invoices can be easily captured manually or with a document reader
QR bills (format: pdf, png, jpeg, etc.) are quickly and easily imported using drag & drop
Payments can be transferred automatically or manually
View incoming payments immediately
For accounts with an ESR ID and/or QR-IBAN, incoming payments can be retrieved and displayed directly
Create standing orders
Use the standing orders function to make sure you don't miss any payments
Transparent budget planning
Integrated, redesigned budget planning function for permanent control over your income and expenses
User-friendly operation
Intuitive user interface
Clearly arranged in the style of MS Outlook, PayMaker PRO is easy and intuitive to use
Automatic archiving
All executed payments are automatically archived after being transferred so that you can find them again at any time.
Payment structuring
Generate payment lists or arrange your payments into categories that you define yourself
Automatic registration of beneficiaries
When entering a new invoice, the beneficiary is automatically saved to the beneficiary list
Automatic backups
There is an option to set up automatic backups
Single-user or multi-user version and version EBICS
PayMaker PRO can also be ordered and used as a multi-user version. All data is then not stored locally but on a server with access from all licensed seats. Currently the access is limited to 3 workstations.
In the near future, however, unlimited access will be possible.

Release of the new product PayMaker PRO EBICS with VEU will be in summer. For questions about PayMaker PRO EBICS: mail to e-payment@crealogix.com
Technical data
Operating system: Windows 10 and Windows 11
RAM: at least 2 GB
Hard disk: at least 500 MB
Single-user or multi-user version (selectable during the order process)
Release Notes
Current Version: 6.0.1.0 (News & Corrections (29.06.2022))
News
PayMaker PRO / PayMaker PRO (Multi-user)
PayMaker PRO (multi-user) can be installed and used on more than three computers
Create QR bill series: With an external list (format: csv).
QR bill template: Separately from one client to another
PayMaker PRO / PRO (Multi-User) / PayMaker SIX
New IBAN tool (from SIX)
Graubündner Kantonalbank (GKB): New URL
Scanning with PayEye QR-bill directly in "Active standing orders".
Orange and red payment slips: Last accepted execution date is 30.09.2022
QR-bill: Street and house number are no longer mandatory
Corrections
Basellandschaftliche Kantonalbank (BLKB): Adaptation of the offline tool interface
Create QR bill: The printout of the Creditor Reference is in blocks of 4 characters
PayMaker SIX: QR-IBAN can no longer be entered and saved
Demo version: Change of the store link
Various adjustments
Planned for a next update
New in PayMaker PRO and PayMaker SIX
Budget planning
Possibility of budget planning with a good view of:
- Revenue
- Expenses
- budget
- Difference
New login of Banque Cantonale Vaudoise (BCV)
Etc.
New product
PayMaker PRO EBICS (Multi-user)