PayMaker PRO X-Upgrade
A small step from SIX to PRO - but a big step in the scope of functions with the new QR invoicing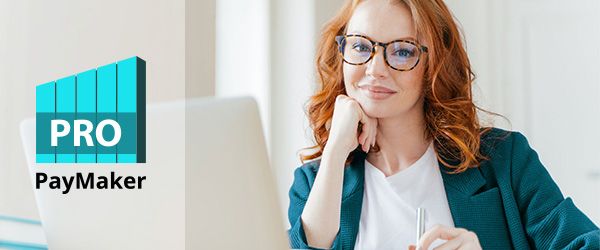 Creating invoices with Swiss QR Code
QR payment part with option of:
QR-IBAN and QR reference
IBAN and creditor reference
IBAN without reference
Language options: English, German, French, Italian
Create series of invoices with the option to:
assign consecutive reference numbers
assign consecutive supplementary information
Enter and save templates for the QR payment part in PayMaker PRO
Secure and convenient payment processing
The ISO 20022 payment transaction standard is integrated into your software and, like the e-banking interfaces, is continuously synched with almost all Swiss financial institutions.
High security standards
Connection to E-banking only when necessary
Work offline and transfer your payments with one click
Regular updates to protect your data and back up your e-banking
Password protected software
Secure login using 2-factor authentication
Simple, secure user management
You can create users and grant or restrict access quickly and easily
Privacy
You decide where your data is stored
Easy payment management and transparent budget planning
All accounts at a glance
You can keep track of all your accounts and their current balance
Make payments quickly and easily
All types of payments can be implemented
Invoices can be easily captured manually or with a document reader
QR bills (format: pdf, png, jpeg, etc.) are quickly and easily imported using drag & drop
Payments can be transferred automatically or manually
View incoming payments immediately
For accounts with an ESR ID and/or QR-IBAN, incoming payments can be retrieved and displayed directly
Create standing orders
Use the standing orders function to make sure you don't miss any payments
Transparent budget planning
Integrated, redesigned budget planning function for permanent control over your income and expenses
User-friendly operation
Intuitive user interface
Clearly arranged in the style of MS Outlook, PayMaker PRO is easy and intuitive to use
Automatic archiving
All executed payments are automatically archived after being transferred so that you can find them again at any time.
Payment structuring
Generate payment lists or arrange your payments into categories that you define yourself
Automatic registration of beneficiaries
When entering a new invoice, the beneficiary is automatically saved to the beneficiary list
Automatic backups
There is an option to set up automatic backups
Technical data
Operating system: Windows 10 and Windows 11
RAM: at least 2 GB
Hard disk: at least 500 MB
Multi-user capability